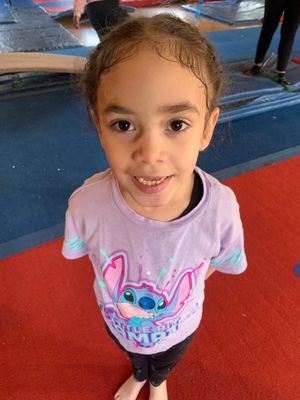 Tenacious Toddlers
Is your little one doing forward rolls in the living room? Are they trying to stand on their hands with their feet on the couch? Then the Tenacious Toddlers class is perfect for you.
Our staff's "coaches that care" motto is embedded and expressed in our weekly classes. As you know, these early years in your childs life are quite important. We want to be a part of helping you build the strong foundational motor and social skills they need.
This co-ed class focuses on balance, technique, coordination, and strength. 
Fun and productive atmosphere for your child.
Girls of Grace
Introductory Class
Beginner gymnasts. 
Foundational skills are practiced and perfected in these classes.
1.25 hours each week
Each session is 4-5 weeks.
Registration dates are the 1st & 15th of each month.
Whether the participant has recreational or competition focused goals, this progressive class will help them reach and exceed them all.
Two of the girls from our video below went on to join our competitive team. The other girls progressed nicely and had lots of fun!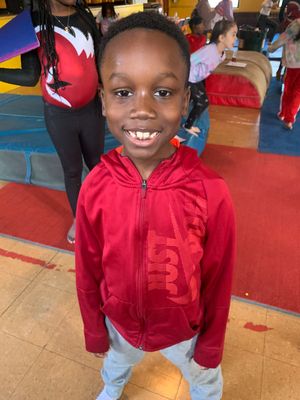 Blessed Boys
Introductory Class
This beginners class will provide your son with the opportunity to be successful in gymnastics. Our goal is to help participants identify their strengths and improve other areas. This approach creates a well-rounded athlete. 
Participants use Floor Exercise, Mushroom/Horse, Vault, Rings, Parallel bars, and High Bar. Strength and agility are nurtured in this progressive program as well. 
For boys, teens, and young men looking to learn  fundamental tumbling and other skills on all apparatus, this class is for you!!!
This is a gateway program for the Junior Olympics. USAG Level 3, 4, and 5 skill-set encouraged.  
Visit our photo album to see more...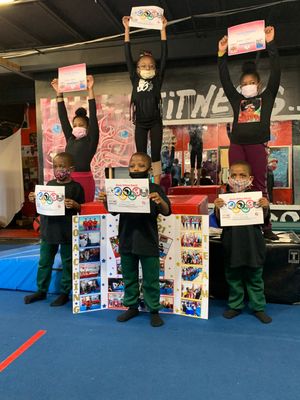 Sibling Discounts available