Pastor Tonya Walters
         Pastor Tonya is the head Administrative assistant for JustHis Gymnastics. Her background in gymnastics, as a youthful participant, enhanced her knowledge of the sport and its requirements. While handling many administrative duties she also assists with floor management, customer service, and numerous other tasks. She is one of the main voices between our parents and coaches while being an integral part of operations. 
         As mother and wife, of Pastor L. Walters, her care and nurturing discernment is an asset appreciated by the participants. Her professionalism, troubleshooting abilities, and attention to details makes our staff and those whom we serve confident in our program. In addition to admin duties she also helps with coaching, and special events as needed.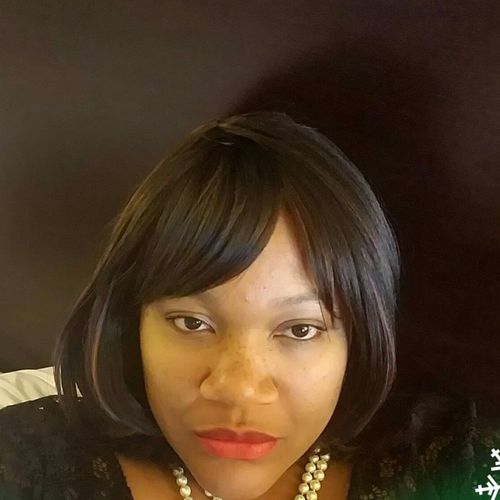 Ezekiel "Coach Zeke" Walters
Girls & Boys Team & Recreational Coach
Junior Professional
Instructor
JG Certified Coach
Boys USAG 4-5
Girls USAG 1-4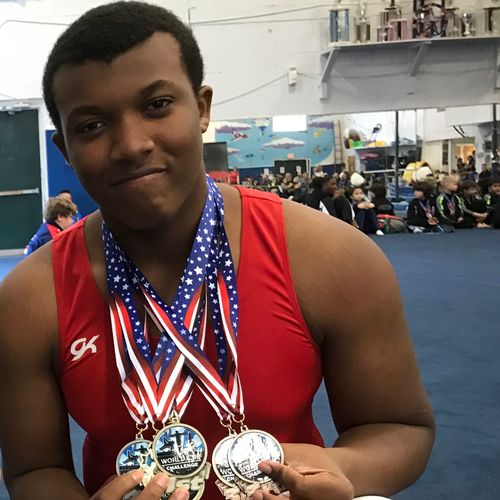 Coach Ezekiel Competes USAG D1 & D2 . He accomplished being a local and State champion numerous times. In 2018 Ezekiel won a state championship competion and placed 3rd place on floor with a 9.2 and 3rd on Vault with a 9.3 among 100's of gymnasts.
         As one of the pioneer gymnasts for JustHis Christian Ministries/JustHis Gymnastics he has lead the his team to victory. He's coached competive male and female gymnasts for JG and is consitently helping gymnastis reach and exceed their potential. From toddlers to competitive gymnasts his coaching style enhances all students performances. 
Pastor/Coach "Jay" Dennis
        Coach J. "Jay" Dennis is the founder, owner, and head coach of JustHis Gymnastics Inc. He competed as a USAG gymnasts for the Cross Island YMCA Gymnastics Team. Placing in the top 5 at the Pocono Invitation International Gymnastics meet, among many other competitions, was one of his most memorable moments. He started coaching girls at Progressive Gymnastics as a young adult and went on to coach at the Cross Island YMCA for over 10 years. As the head coach, of the the team he was on as a preteen, he taught 100's of gymnast. Many of them went on to be state and regional team and individual champions. Raj Basar and John Orozco's are just a few Olympic gymnasts Jay's team gymnasts have had the opportunity to meet and compete with under his leadership. He then went on to coach for Five Star Gymnastics as USAG coach. He trained USAG levels 3-9 gymnasts and then went on to train USAIGC gymnasts levels copper through Gold. Holding a head coach and floor manager positions there sharpened his administrative, judging, and coaching skills.
        Jay started Justhis Christian Ministries in 2013 and by 2016 he had a growing gymnastics program in Queens NY. This program has had recreational gymnasts transition into a boys and girls competitive teams. In the summer of 2019 JustHis Gymnastics, Inc. was officially launched as the ministry continued.  With the assistance of great staff and coaches both teams have gone to state competitions and become champions. Coach Jay sincerely enjoys coaching recreational and competitive gymnasts while helping them have fun reaching their full potential.
JustHis Additional Staff Past/Present